Sauer Septic Systems is dedicated to providing the highest quality septic tank service in Central Florida.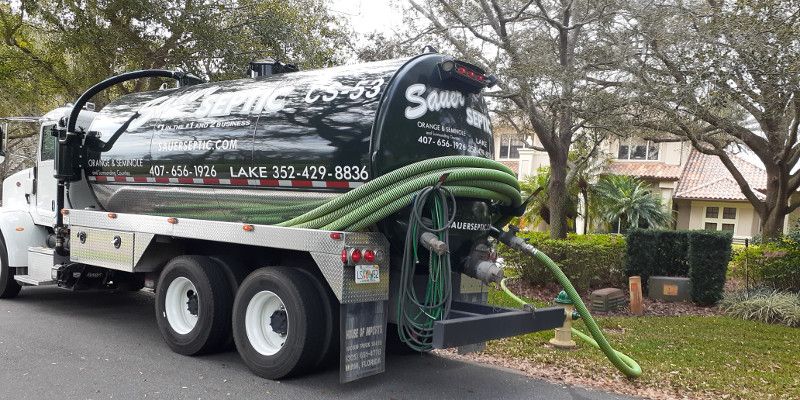 Built on trust, respect and teamwork, we're recognized for providing top quality septic services while finishing on time at rates that will never surprise you.
We're also dedicated to conserving the beautiful Central Florida environment as a proud green company. All of our drain fields and septic systems rely on recycled and Earth-friendly products and materials and they keep precious ground-water clean.
SAUER SEPTIC SYSTEMS OFFERS
30 years in business as a family owned, local business
Fully trained, licensed and insured professionals
24 hour Service
Consistent client satisfaction and integrity
Recognized by the Better Business Bureau, the Florida Onsite Waste Water Association and the West Orange Chamber of Commerce.
Sauer Septic System's reputation for customer satisfaction and utterly reliable service helps us to keep Florida's stunning natural environment spotless. It's an important part of why we all still live here. Call us to learn more about how your septic system could work better and how we can help you to get it back into shape.