Septic systems have many components. Drain fields are an integral component to septic systems, as they filter wastewater and release it into the ground. Drain field services are an important part of overall septic system maintenance. Let's take a closer look at their vital role in your home's wastewater management.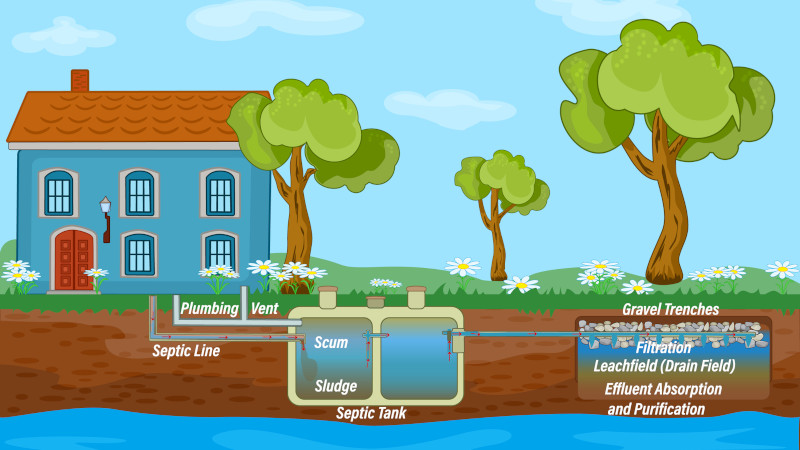 Also known as a leach field or absorption area, a drain field is the last step of the septic system's treatment process. Through a network of buried pipes, the drain field carries wastewater, called effluent, away from the septic tank and ultimately into the soil.
Drain fields are designed to treat effluent so that what is released into the ground can be properly and naturally absorbed and broken down. It's essential that drain fields function properly to prevent ground water contamination. That's where drain field services come in.
When drain fields are malfunctioning, you not only risk issues in your home and on your property, but water sources can also be affected through contamination as well. Proper drain field maintenance ensures that drain fields work efficiently and effectively as they treat effluent. Drain field inspections can include checking for standing water, assessing signs of leaks or blockages, and monitoring the soil absorption rate. It's best not to leave drain fields unchecked, as small issues could lead to larger problems for you and the environment.
Remember, a septic system is only as healthy as its drain field. Make drain field maintenance a regular part of your home's care. Drain field services can help keep your home, your yard, and the environment healthy.