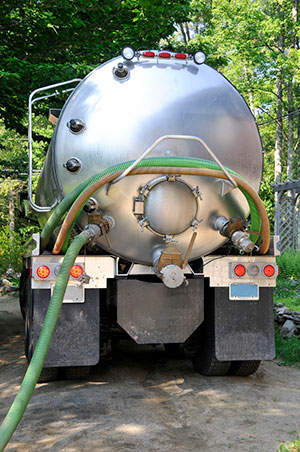 If you live in a home with a septic system or own a business with a septic system, you should know who you would call if you suddenly found yourself in need of emergency septic services. Even if your septic system has been performing well for years, you never know when you might have a surprise issue come up, so it is better to be prepared.
Hopefully, you are having your septic system regularly inspected, maintained, and pumped out as needed by a reputable septic company. This regular maintenance can help you avoid emergency septic services, but it doesn't guarantee that you will never have a problem after hours or over the weekend. If you discover that your septic system is having issues, it is better to call someone for emergency septic services than to wait because if the problem worsens, you could have a backflow issue or an overflowing toilet that could further damage your home.
If you don't know who you would call for emergency septic services, now is a great time to look for a trustworthy, dependable septic company in your area. Online reviews are a great place to start. Look for reviews that highlight responsiveness, reliability, and fair pricing. Once you think you have found a great local company, find out whether they are licensed and fully insured. Check out their offered services and make sure they provide emergency septic services when needed. Don't be afraid to ask about guarantees or warranties on work. You will appreciate the peace of mind that comes from knowing who you would call if you needed emergency septic services.