The drain field on your property is just as important as your septic tank. Without a properly working drain field, you may have flooding and sewage back-ups. It is important to keep your drain field in great condition to keep your septic system flowing and draining properly.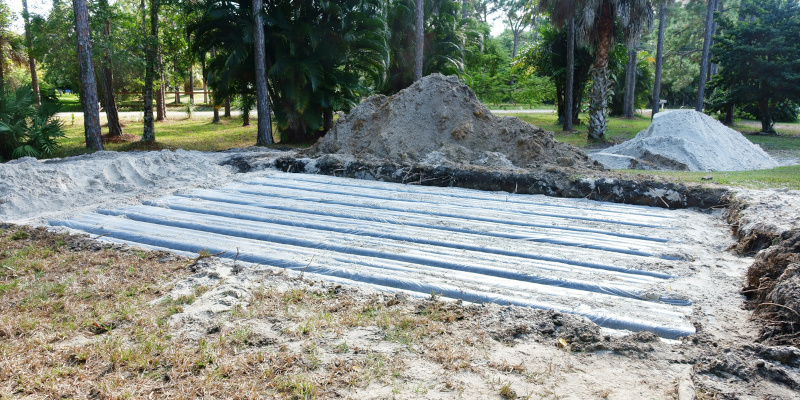 Here are some of the signs that you may need a drain field repair:
1.   Slow Drainage – Slowly draining sinks, showers, and toilets are often a key indicator that you need a drain field repair. There may be a clog or problem with your pipes, and it is best to call a professional for an inspection.
2.   Lucious Grass – Has your lawn become a beautiful shade of green? Is it growing at an increased rate? If this happens, there is a chance your drain field has malfunctioned. When your drain field is leaking more than normal or has a problem with the pipes, it will result in extra nutrients and water in your lawn, especially in the area directly above the tank.
3.   Unpleasant Smells – Another common reason you may need a drain field repair is noticing unpleasant smells, like rotten eggs, around your property. This could be a sign that there is a build-up of sewage that won't break down.
These are some of the common reasons and signs you have a problem with your drain field. If you suspect you need a drain field repair, don't hesitate to reach out to us.