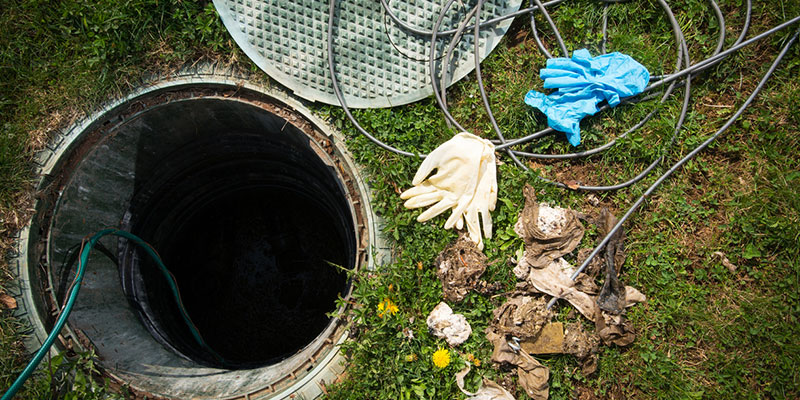 If you own a septic system you know it requires regular maintenance in order to keep everything working properly. Your septic tanks should be cleaned regularly — if not you will learn the hard way of what it's like when you don't take care of your septic system. To help guide you, here are the top signs you need septic tank cleaning.
Smell – One of the more obvious signs that you need your septic tank cleaned is the smell. You'll soon come to realize that when your septic tank isn't regularly cleaned it begins to form an odor that will transfer through your pipes and into your home.
Slow Drains/ Back Up – Have you noticed that many of your drains work very slow or even worse, your sewage begins to back up? Slow drains and sewage backup indicate that there is a clog in your septic system, or your septic tank needs to be pumped and cleaned.
Your Drainfield Looks Lush – Did you know that sewage can actually work as a natural fertilizer for your lawn? If you begin to notice that the grass only around your drainfield is looking very green and lush, you should worry. Call a technician to indicate the exact issue and determine if your tank needs to be cleaned out.
Standing Water – When a septic tank begins to overflow and desperately needs cleaned, you'll begin to notice standing water pooling around your drainfield.
We hope these signs will help you indicate when you need septic tank cleaning. If you have any questions regarding septic tank cleaning and the services we provide, please contact us at Sauer Septic today!