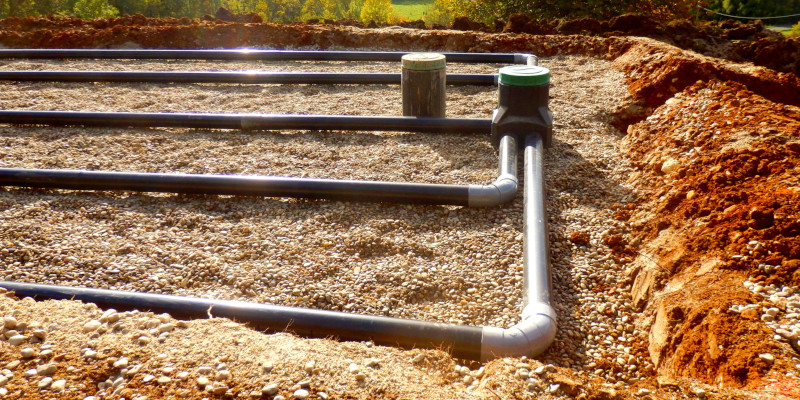 Finding a reliable septic company to help you maintain your septic system is a must. You need someone who is experienced, does great work, and will be honest and upfront with you. When your home uses a septic system, it is much different than a home that uses the city swerve system. Septic systems need a little more care to make sure they are working correctly so you can avoid any big and messy problems. You need to have your septic tank pumped regularly, any repairs made quickly, and make sure that the drain field is working properly. A septic professional can provide you with drain field services that will keep everything working like it should.
Drain field services cover every aspect of drain field care, from installation to inspections, repairs, and replacements. Making sure your drain field is functioning properly is absolutely necessary. If you notice anything that seems to be off with your drain field, you need to contact a professional to come and take a look as soon as possible. If you notice flooding or standing water around the drain field, this could indicate a problem. If the area of your yard where the drain field is located smells like a sewer, this also indicates a problem. Problems with the drain field need to be taken care of as soon as possible because sewage could be leaking into the ground, and could contaminate your ground water. It is very important that this is avoided by having a professional inspect the area as soon as you notice something is not right.
If you are looking for a reliable septic company to provide you with exceptional drain field services, contact us today at Sauer Septic. We know septic systems and have been in business since 1980. We do quality work and are very reliable. Our extensive knowledge and experience make us the best in the business.