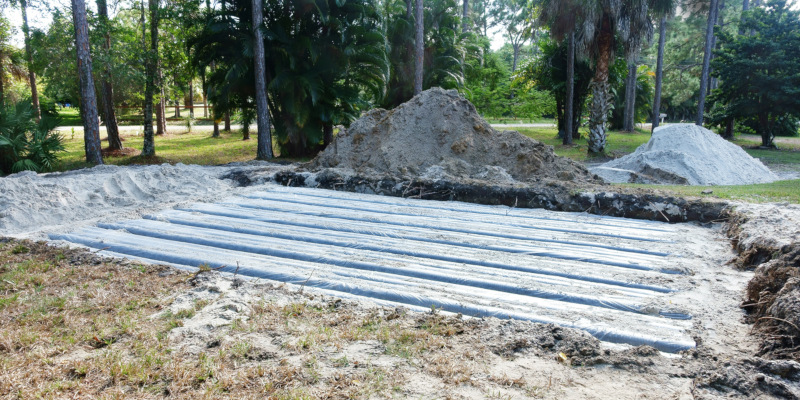 When you're building a new home, you want to make sure that everything goes smoothly. The foundation and structure are solid, plumbing, electricity, and gas flow smoothly throughout the house, and the house itself is built to last and to make memories. There is one important system that you need to consider, and that is your septic system. Having the right septic system installed is crucial, but one component of this system stands out the most: the drain field.
The drain field is the final step in the wastewater treatment process. Its primary function is to release treated wastewater into the soil to provide nourishment. Securing a proper drain field requires a company that can perform an exact drain field installation. That's where we come in.
At Sauer Septic, we take great care with any type of drain field installation. There are a lot of areas to consider. We inspect the surrounding environment, particularly the soil, to ensure that it can properly treat incoming wastewater. Any body of water nearby is also closely scrutinized because should your septic tank suffer damages, possible leaks could quickly lead to hazards. We'll take care of making sure proper permits are received before we start the drain field installation. We want to make sure that we follow all protocols on both the state and local levels. Doing so will safeguard against contamination.
Our technicians are trained to complete each installation with precision and excellence. Both you and the environment are important, which is why we take careful steps to safeguard against pollution by performing proper drain field installation every time.