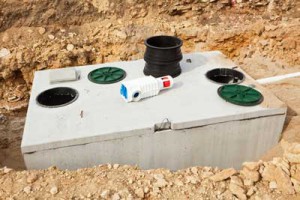 Commercial septic tank problems don't necessarily stay contained within the tank—they can also cause problems within the business if they occur. Problems such as slow drains or sewage backup can be extremely problematic, causing business operations to come to a partial or complete stop. This is why it is important to have commercial septic services on speed dial.
Professional Commercial Septic Services
First, it is ideal to have your septic system inspected on a regular basis. You can establish a maintenance schedule with us at Sauer Septic, so your system can be inspected and repaired as the problems are found. This can prevent large problems that put a stop to a workday, thus causing the expense to go well beyond the problem itself. Preventative maintenance can actually save money over the long term. If the system needs to be pumped, we pump it. When repairs are needed, there is no repair too big or too small. We have repaired some rather large problems throughout Orlando, Clermont, Windermere, and the surrounding areas.
Installation of New Commercial Septic Systems
If you need a new septic tank installed for your business, we do commercial installations, as well. We know septic tanks after nearly four decades in the business. Our experience and expertise allow us to offer some of the most comprehensive commercial septic services in Florida. Because of this commitment to the customer, long-term relationships have been forged over the years, allowing us to keep both residential and commercial septic systems in great condition for as long as possible.